Hey guys 🙂
Question for you – Do you ever have to bite your tongue? Like really bite your tongue…like almost right off?
You don't have to answer that because I already know the answer to that question for most of you. 😉
We all have a threshold for how much…umm…"interesting" situations we're willing to take on in our lives.
For some, that threshold is a short fuse. A firecracker.
For others like myself, it's a long…long fuse with a massive explosion waiting at the end of it.
I'm here to tell you that the long fuse with the big explosion person is their own worst enemy and can ultimately do the most damage not only to themselves but the people around them.
I don't care to admit this…but I will.
This sort of behavior is classic passive aggression and I am slowly but surely making a point to remove my face from the dictionary definition.
Whether it's family, friends, or your job, how many times have you found yourself biting your tongue to try and avoid perceived conflict?
In the moment, you think you have spared all involved but you are still left with a bitter taste in your mouth because you have suppressed your true thoughts and feelings regarding that person or situation. You find yourself doing and saying things you really didn't want to do or say.
You might even replay that conversation in your head, repeatedly picturing what you wanted to say. You may confide in someone about it and retell the story as if you had been assertive. Embellish a bit to make it sound like you have a backbone. A mixture of what really happened and what you wanted to happen.
Time goes on. You smile and nod and smile and nod. Then one day, reality flicks your ear and the floodgates open leaving everyone around you scratching their heads.
Now you have a bigger mess to clean up provided there is any room left for that option.
Sound familiar?
Now before I go any further, I would like to point out that in some cases, it doesn't hurt to bite your tongue. Pick your battles wisely because they're not all worth fighting but for the purpose of this post, it will be assumed that things should have been addressed long…long ago…
For myself, I have been making a point to delve deeper into the reasons why I shy away from conflict or what I believe will be conflict if I speak my mind and the truth is, it's not easy to write about it because I know I fall into this category and honestly, who wants to admit that?
Not the passive aggressive person that's for sure.
For all the therapists I have seen and the countless articles on psychology I have read, you would think I have this passive aggressive thing figured out and under control by now.
I don't. Not entirely, but stay with me as I try to breakdown my thoughts on the matter.
We are all guilty of being passive aggressive to some degree. Like the white lie for example. We've all told one here and there. The problem is too many white lies add up to trouble.
So no more tip toeing around. It's time to dive in and explore the psyche of the passive aggressive person according to me…the passive aggressive with some insight.
Contradiction much?
Yes…but no…
Remember Your Childhood?
Many of us have failed to communicate with our inner child. I believe it makes sense to say that our upbringing plays a role in who we are today. I will use myself as an example:
I grew up in a dysfunctional home…I am assuming many of us in our own way, can say the same. Abuse existed in my home both physically and emotionally. When I look back, I start to see the stage was set.
As a child, you have no control of what goes on in your home. Well, I didn't at least. In my case, watching my parents battle it out nearly everyday was not a fun time. In an effort to keep peace, the best thing I felt I could do was to not rock the boat.
Do what I'm told. Be agreeable at all times. Be nice to everyone. Overachieve in school as a way to please my parents and teachers in order to obtain some sort of control.
Reality sinks in as I realize I lived in constant fear of conflict because I saw it everyday. That on edge feeling knowing your parents would get into it at some point in the day.
I knew the drill. Go to my room, and pretend it wasn't happening. It will blow over at some point and we'll all sit down to dinner as if nothing happened. This walking on eggshells becomes very routine. You just get used to it.
Now I could be childish and blame my upbringing for my own shortcomings forever and at one time I did, but that is not why I am writing this post. Move to present day and my family has overcome a lot. Many "forgive me" coupons have been exchanged and redeemed. We're stronger now despite the past but that didn't happen over night.
Talking about my childhood is simply to benchmark how my passive aggressive behavior snowballed (although that snowball is starting to melt) into what it is today.
This is what happens when you don't acknowledge your inner child. You fail to become a true adult and instead you become a big albeit high functioning, child.
Yes, I am an adult on paper but I have certainly stunted the growth of my inner child and so she continues to have tantrums until I just say –
"What!? What do you want!?"
For visual effect, the inside of my head looks something like this –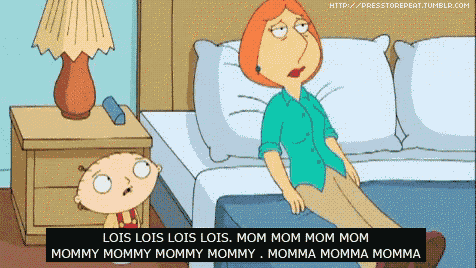 Who? Me?
As you grow from childhood into adulthood, the passive aggressive person you have become now has to face a huge reality check.
Accountability.
If you relate to my story, then I think you will follow my logic on this. You spent your childhood not in control of the negativity around you. You tried in vain to compensate for the turmoil and part of that was by shutting off your feelings.
As you get older, those feelings don't really go away. They are stored up inside and it's really getting cramped in there.
You start to resent things like "adulting"  because you never really got to enjoy being a kid. It's wasn't your fault you had to grow up in that environment. You had no choice and now you're expected to carry the burden of adulthood?
That's not fair!
Subconsciously, your inner child demands you protect them from this injustice and because you have failed multiple times to show your inner child that you are in fact the one in charge, the result is quiet rebellion with an escape route.
The inner child wins because just like everything else in your life, you just don't want to go there. It's too hard and if something appears to be too hard or uncomfortable you can bet the passive aggressive person has a way out of it.
When things get too real, tough or simply adult in nature, your inner child takes over. You revert back to survival mode and are reminded by the inner child that it's not your fault.
The Truth Is You're Living A Lie:
Many passive aggressive people don't really see how they are lying to themselves and ultimately avoiding their biggest problem.
It's not everyone else my friend…it's YOU. You are your biggest problem.
You say to yourself – "I am peaceful, I'm polite and I don't hurt people's feelings. I turn the other cheek for the greater good, I'm helpful (etc etc) so how can it be that I am the bad guy?"
The truth is, you're not a bad person. I promise. Your intentions are good and true. However the problem there is, your intentions are still coming from the mind of a child and that child does not understand the importance of assertiveness in adulthood.
That child has no concept of assertiveness…that's an adult thing and so that child does what they know best. They go to their room and hide until the bad stuff stops and then sit down with everyone at the dinner table as if nothing happened.
3…2…1…
The danger for the passive aggressive person is the fact that sooner or later things will blow up…big time.
You may hear this sometimes. People saying that it's always the quiet ones you have to watch out for.
Look at serial killers for example. You hear these horrific stories about murder and when friends or family talk about this person, you'll sometimes hear things about how that person seemed so happy, friendly. A pillar of the community. No surface reason to believe this person was capable of killing another human being or in this case multiple ones.
This example is extreme but but if you could look back at a serial killer's childhood, you can bet abuse was a piece of the puzzle. That sense of no control over their negative environment and so in this case they would literally kill for control.
I am not saying all passive aggressive people are serial killers in the making. There is much more to it than that but it gives you an idea of just how toxic passive aggressive behavior can get.
Solutions:
I won't leave you hanging. If I am going to explain how passive aggressive people work then it's only fair I offer solutions to this epidemic so here are a few things I have been trying out.
It's OK to say No:

 For real guys. You're allowed to say no. No no no…NO…Wow, that felt pretty good! 😉 Passive aggressive people in particular associate the word "no" with negative connotation. Since most passive aggressive people are being ruled by their inner child, it makes sense that no = bad and yes = good. Starting today, I encourage you to say no to at least one thing you actually want to say no to during the span of a week. Baby steps. Show yourself that there is no monster waiting for you under the bed if you dare speak the word "no" because honestly, after a few times, it starts to get easier.

Turn off the filter:

OK I say turn off the filter but to be clear I mean that within reason. Remember. Baby steps. Take little situations and speak your mind on them. Say what you mean and mean what you say. For example, if your spouse asks "Where would you like to go for dinner tonight?" Do not, I repeat DO NOT say – "Oh, it doesn't matter to me. Wherever you would like to go is fine." If you had a place in mind, SAY IT. Do not be afraid to follow through and answer the question truthfully. You were asked where you want to go. Take that for what it is. An opportunity to express what it is that you want. You're allowed to do that you know but don't you dare say let's go where you want to go and then cry inside that you didn't really want to go there.
Cut the cord: It's time to let go of the inner child. This will take time and at some point you will find yourself in the throws of empty nest syndrome as you let that child go. You will feel as if you are lacking a true identity and in fact you are. Your identity was wrapped up in your past and other people but here is the good news, all of this is fixable. It's not a lost cause…unless you want it to be. Start small. Don't go on a rampage of no's. Aim for balance and I do recommend seeing a therapist as you transition into this new and improved you. There is a lot of fear and anxiety that revolves around breaking the passive aggressive mold (paralyzing fear in fact) and there is no shame in acknowledging that and seeking help for it. Taking the time to reflect and accept the past for what it was is no easy feat. There are a lot of walls that need to be broken down in order to build a wall that's up to code and if you are willing to do that, then you are more of an adult in that moment than a lot of people so see the need for help and acknowledging that you do as a sign of strength and liberation. ❤
I will stress again. Baby steps. It has to be because us passive aggressive people will run and hide from anything that seems too difficult or scary and so you have to introduce assertiveness gradually and learn over time that assertiveness is actually a healthy part of being an adult. Conflict in small doses is OK…it's normal and your world will not come to end for facing it head on. The fears you have are the fears of inner child. You're not a kid anymore and you deserve to graduate into adulthood with your own thoughts, feelings and identity. You are worth that! ❤
In closing, I will leave you with a bible verse that I hope you will find helpful and serve as spiritual therapy on your journey to find and love yourself –
There is no fear in love, but perfect love casts out fear. For fear has to do with punishment, and whoever fears has not been perfected in love.
Take Care & God Bless ❤
Cavelle